Promoting Stakeholder Engagement and Accountability
Solaris demonstrates that it is possible to explore mining projects in a responsible and inclusive manner that promotes transparent dialogue in the communities in which it operates. Strong, inclusive community relations are fundamental to creating a safe, sustainable and successful operation built on trust and informed decision making.
A Strategic Alliance was formed at the Company's Warintza Project in August 2019 between Solaris and the Shuar communities of Warints and Yawi to overlook and engage in direct and transparent dialogue regarding all Warintza Project related activities. The Strategic Alliance ultimately led to the development of Solaris' informed and innovative CSR program promoting trust, reciprocal support, cooperation and strengthening the decision-making capacity of the community. Solaris signed an Impacts & Benefits Agreement (IBA) in September 2020 (Amended 2022) with the Shuar communities of Warints and Yawi for the Warintza Project which provides certainty of community support for the responsible advancement of the project from exploration and development through to production.
Strategic Alliance Mandate:
Collaborates regional approaches involving representatives from governments, communities and industry which help bring together stakeholders at all working levels to meet the common goals of the future development of Warintza and the sustainability of the region
Fosters greater participation from the indigenous Shuar communities of Warints and Yawi in the development of Warintza, creating a framework for addressing issues of mutual concern regarding the development of the project, as well as community life in general
Creates positive results for local communities, including but not limited to: employment, business development opportunities, appropriate health care and emergency care services, development of community infrastructure, and education and skills training
Governed by an elected Board of Directors that operates as a regional task force that monitors project activities and communicates with employees while helping ensure accountability of the commitments made between all parties: State – Community – Company.

Key Initiatives:
Signing of Impact & Benefits Agreement (IBA)
Development programs: Warintza Mujeres (Gender), Warintza Emprende (Entrepeneurship), Warintza Educa (Education), Warintza Deportes (Sports), and Warintza Verde (Environmental Stewardship)
Health investments
Infrastructure investments
Communications and transparency mechanisms, outreach and local newspaper
Artisanal Mining Strategy
The Warints and Yawi Shuar Communities participate in the assessment of a Government-led Pilot Project to Promote Transparent Dialogue for Responsible Mining in Ecuador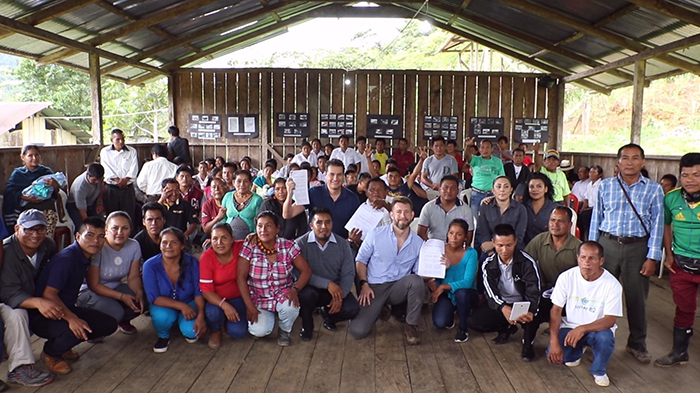 Signing of the Memorandum of Understanding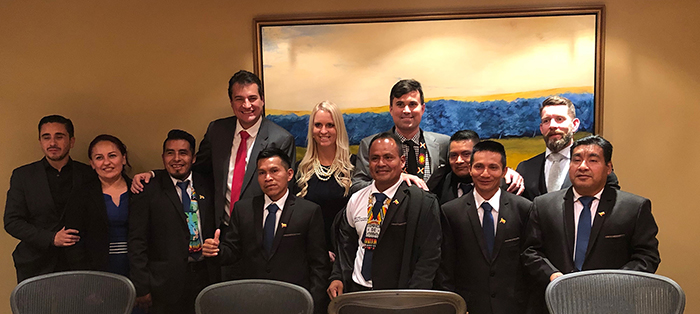 Members of the Strategic Advisory Board of Directors and Solaris Resources Executives at Office Headquarters in Toronto, Canada